Books & Audio Resources
CHANCE has changed the lives of the many clients that have attended our classes, workshops and seminars. But we've also impacted countless others through our books, social media offerings, and blog articles. CHANCE educational materials are informative, practical, inspirational and recognized for the professional achievements they are. Breaking Free, Starting Over is in libraries throughout the world and has been translated into more than 20 languages and was awarded the coveted Library Star by ILA. Sparrows in a Hurricane earned a Colorado Independent Publisher's Association (CIPA) EVVY award in the inspirational category in 2014, beating out a field of tough competition that were themselves winners of several prestigious awards.
The below CHANCE Publishing books by Christina Dalpiaz range in topics from developing healthy relationships to how to handle many of the most difficult parenting challenges. Christina's books are entertaining, insightful, and will provide the reader an abundance of unexpected - and highly effective - approaches to address issues faced by families everywhere.
Books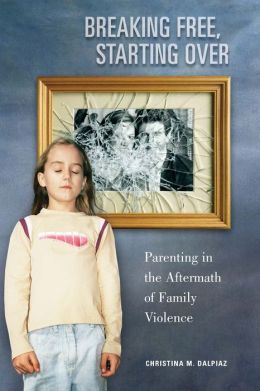 Breaking Free, Starting Over:
Parenting in the Aftermath of Family Violence
Order Here
Parent-in' Style
Healthy Habits, Happy Homes
Order Here
Sparrows in a Hurricane
One Family's Courage to Weather the Storm of Addiction and Mental Illness
Order Here
How to Depolarize Your Jerk Magnet
Order Here
Audio
ABCs of Parenting
Audio Recording